Relocating to Smithers means less time commuting, more time living!
Relocate to Smithers and make your commute a thing of the past.  Join many who now skip the drive and work remotely.  Recently installed fibre optic networks have created an entire new economy in Smithers.  Add to that the Smithers Co-Working Space has given you a place to work!  Smithers is positioning itself to become a hub for remote workers just like yourself!
If you are not a remote worker, there are several professional services that are always interested in talent.  Doctor's offices, accounting offices, law firms, and engineering firms are always open to finding new talent.  The prosperity of the town is due to its diversification.  The economic mainstays are forestry and mining, tourism, government services, professional services, and farming.  The residents of Smithers are a happy mix of ethnicity and profession who all enjoy quality northern lifestyles.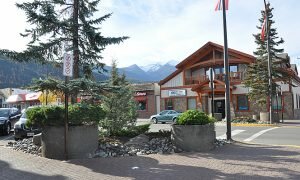 Smithers is the perfect setting for residents and visitors intending to enjoy what British Columbia has to offer.  It offers modern hotels, boutique shopping, airport and heliports, and many recreational facilities.  Every conceivable outdoor attraction at your fingertips in Smithers.  Activities such as hunting, fishing, swimming, water-skiing, mountain climbing, trail riding and in the winter; skating, snowmobiling, curling, and every type of skiing there is.
The Bulkley Valley enjoys a pleasant summer with light rainfall and many hours of sunlight.  All of the activities and weather make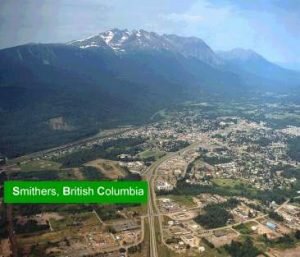 Smithers one of the best outdoors recreation centers of BC.
Get more information on what to do at Tourism Smithers.
Find a house that's perfect for you!
Properties in Smithers do not suffer the booms and busts of other northern towns yet remain affordable.  Houses hold their value here because of the stable economy.  The median house price in the Smithers area is $285,000.  Find your perfect house at Calderwood Realty or RE/MAX.