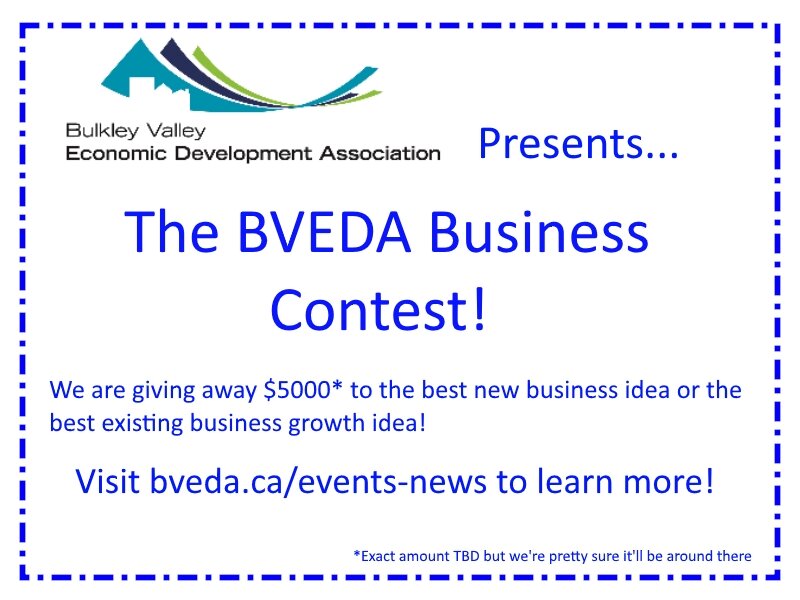 Give your next business development idea a kick-start in the New Year!

The Bulkley Valley Economic Development Association is closing at the end of this year and we have a little bit of money left over.  We want to give it to the best business idea in the Bulkley Valley!  Private or social enterprise, either is good to us!
It will be around $5000 (give or take) and we want to help a business start or a business grow.
Give us your best proposal in 1 or 2 pages (including a small budget) showing how your business idea will do the following:
Create jobs. 
Generate revenue. 
Create growth.
Submit your entries to Allan Stroet via email at allanstroet@bveda.ca.
Deadline for submissions is December 15th.  Don't delay enter today!